2017 White Rabbit Artists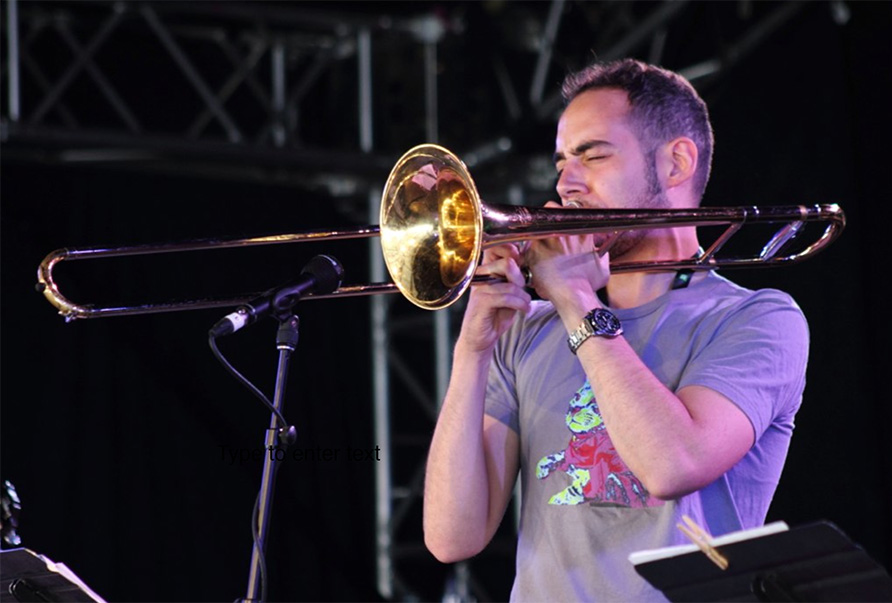 Andrew Jackson is an acclaimed Juno-nominated trombonist and composer based in Halifax, Nova Scotia. His versatility and unique sound have made him one of the Maritimes first-call players. He is an artist constantly exploring new sounds and not afraid to blend genres.

Jackson keeps a busy playing schedule with many of the premiere artists in Halifax spanning a variety of styles: Roxy & The Underground Soul Sound, Erin Costelo, The New Bridge, Anteater, The Chronos Band. Andrew is a frequent collaborator with drummer Jerry Granelli for which they received an East Coast Music Award for the album What I Hear Now. As an improvisor and new music creator, Andrew has had the opportunity to play with many world class performers such as William Parker, Pierre-Yves Martel, Nicole Rampersaud, Trevor Watts and many more.
Andrew holds a Bachelor of Music from the Humber College, where he had the  opportunity to study with some of the finest musicians in the country, including Al Kay, William Carn, Pat Labarbera and Mike Downes.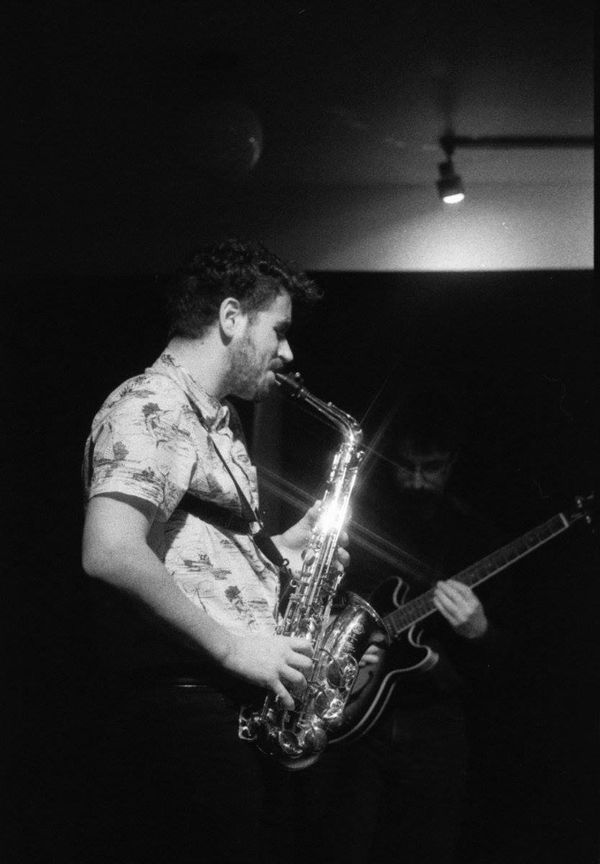 Andrew MacKelvie is a teacher, practicing musician/improviser, and saxophone operator from rural Nova Scotia (now based in Halifax). His music connects to space and environment through a practice of deep listening. His work attempts to engage the listener by helping them realize and appreciate the dynamic world of sound that exists around them, be it by the use of recordings or compositional techniques. You can hear him with xxvii, New Hermitage, TZE, and Jerry Granelli.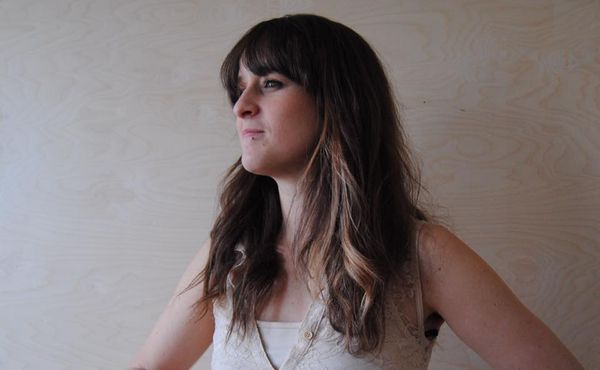 Ashley Anne Clark is a multi-disciplinary artist based out of Charlottetown, PEI. A large part of her practice has been working with natural, raw materials found in the forests and shoreline such as seaweed, leaves and a variety of wood. She has recently dipped her toes into working with video installation. While still keeping a strong connection to her love of drawing she sources moving textures and footage inspired by the 5 elements. She enjoys the aspect of discovery and attempts to collaborate with colours and textures formed naturally in the wild.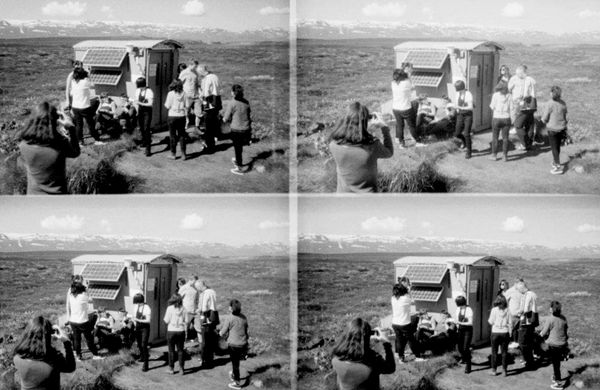 Carol Breen is an Irish designer and moving image practitioner. Through practice she is interested in examining how the processes of remaking, rerecording and rechoreographing, can reveal tensions between temporal regimes. Her work explores the impact entangled technologies have on how we define and categorise practice and she is interested in the politics between digital and physical spaces and places. Carol studied Visual Communications at The Limerick School of Art and Design in Ireland, and she completed an MA in Communication Design at Central Saint Martins, London. At present she is doing a Practice-as Research PhD at The Centre for Dance Research (C-DaRE) at Coventry University England.www.imagemover.co.uk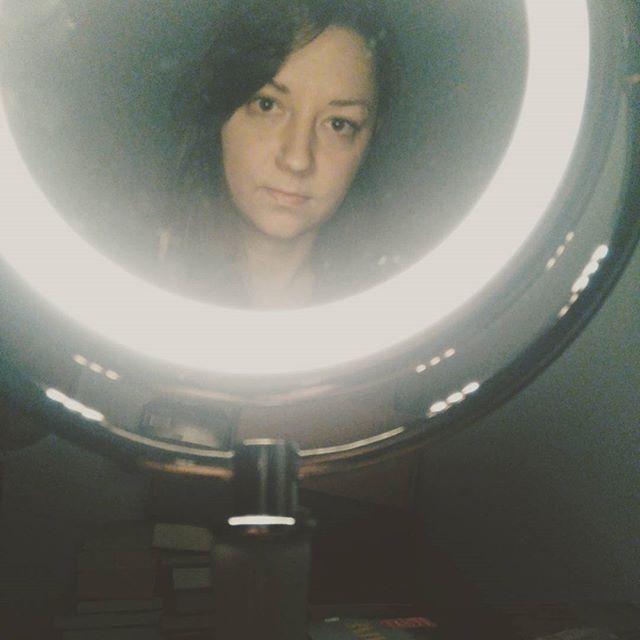 Danielle Jakubiak is a music therapist currently living in Halifax. She recently moved from Montreal, where she spent the last 15 years. She has a Masters in Ethnomusicology and a Masters in Music Therapy, and attended the National Theatre School in Montreal for audio design. She spent several years designing sound for theatre productions in Montreal and mixing live sound at venues around the city, and then began a private practice as a music therapist with adults living with mental health issues. She currently teaches at Acadia University and hosts a weekly radio show on CKDU entitled Runny Noise.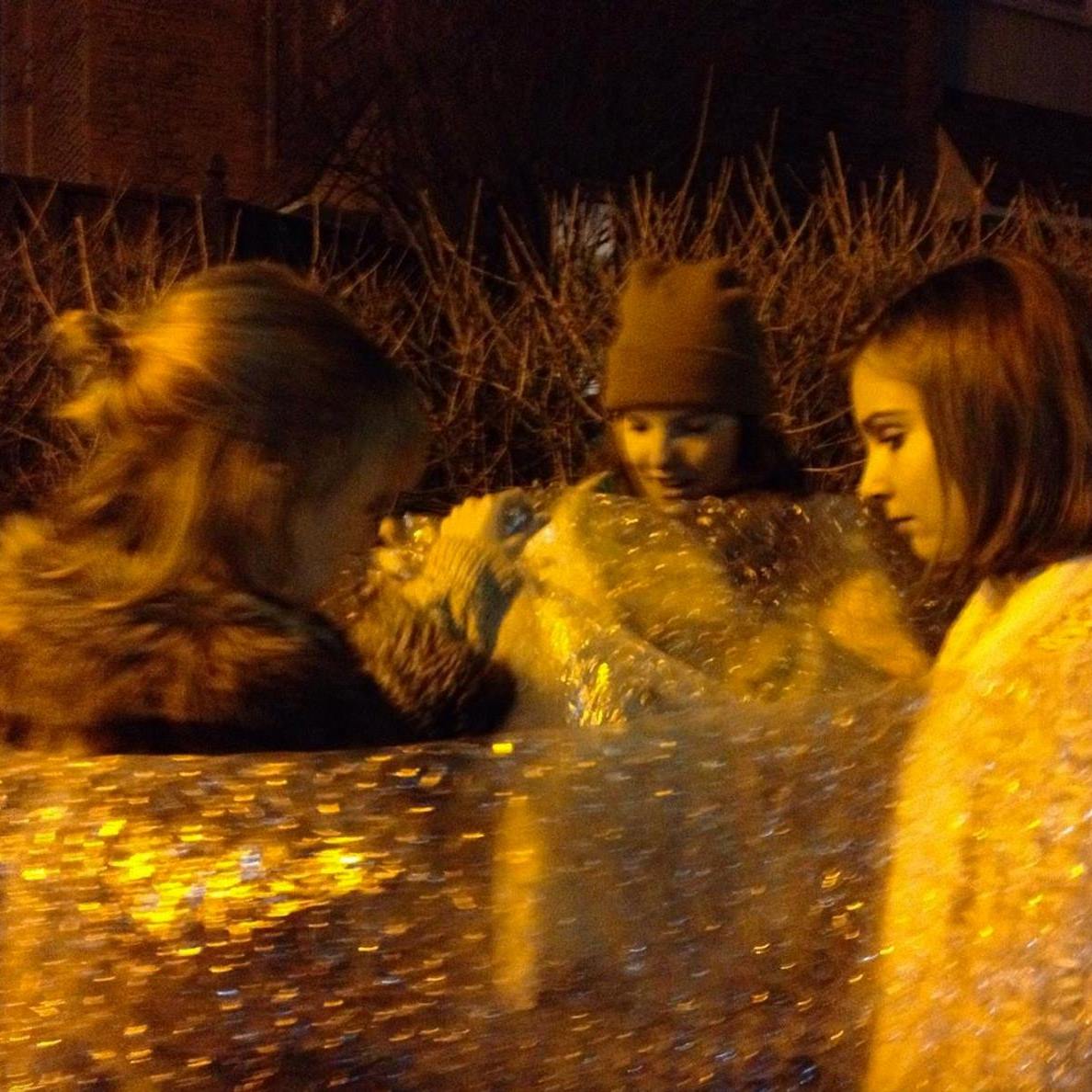 Esmé Hogeveen is a reader and writer based in Toronto. In fall 2017, she will be a PhD candidate at York University's Art History and Visual Culture program focusing on issues of judgment and phenomenological intuition relative to gendered (female) scrutiny. She holds an MA in Critical Theory and Creative Research from the Pacific Northwest College of Art (Portland, OR) and a BA Honours from the University of King's College (Halifax, NS). Recently, she's participated in the School of Criticism and Theory at Cornell University (Ithaca, NY) and the Gonzago Institute at the Khyber Centre for the Arts (Halifax). In 2016, Esmé was an Editorial Intern at CMagazine and she has written for CMagazine, GUTS: Canadian Feminist Magazine, CRIT, PUBLIC, and is a Collective Member at M,I,C,E. Magazine.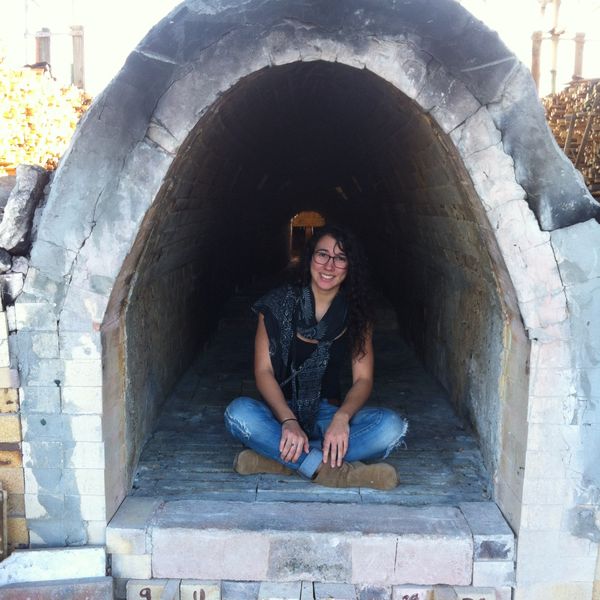 Grace W. Boyd is a maker and artist based out of Winnipeg Manitoba currently living in Iqaluit, Nunavut. Her early life was a nomadic one and she has lived in many places from the West Coast and the mountains to the endless plains of the prairies surrounded by natural beauty. This life of living in wild places shaped her creative practice and nurtured her into a lover of the outdoors and a free spirit.

Grace attended the University of Manitoba studying fine arts with a focus in sculpture and ceramics. After university she has attended a number of residency programs such as; The Pottery Workshop and The Banff Center, she has also taken part in a number of community projects like; The Winnipeg Folk Festival, Matlock Nature and Music Festival, and Common Opulence 2. 

Through the work Grace makes she is seeking to form a bond between person, place and object, connecting self and the natural world. Her current work is informed from impressions of the natural world and the textures that surround us.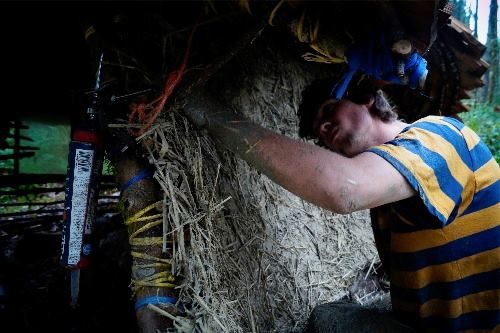 Ian Stabler is a sculptor, painter, natural builder and luthier. His work seeks to collaborate with non-human beings, mostly trees. By seeking wood that shows the tree's struggle and life force, namely burls and gnarlings, Ian hopes to help them express the unique and vibrant beings they are (or were) and through this, raise humanity's empathy towards them. Co-creation and co-inspiration are the themes that push Ian to work, as well as the pressing need to view our world's inhabitants as allies not resources.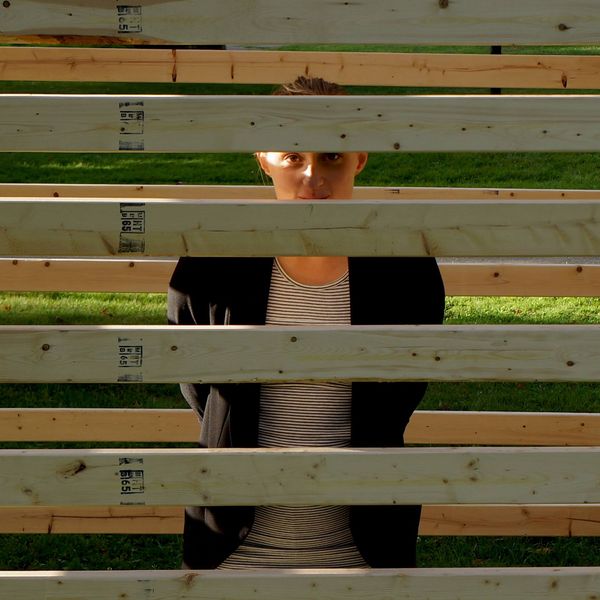 Jennifer Demitor is both a registered architect and an artist currently based out of Kingston, ON. She completed her BFA in 2006 at UBC-Okanagan and traveled across the country to obtain her Bachelor of Environmental Design Studies (2008) and Master of Architecture (2010) from Dalhousie University in Halifax. After working primarily as an architect for several years, she realized her artistic and architectural practices were intertwined and could inform and enhance each other. Her work explores how the built environment can reconnect us to the natural environment, often through creating moments of mindful appreciation or physical connection to natural phenomena.
www.jenniferdemitor.com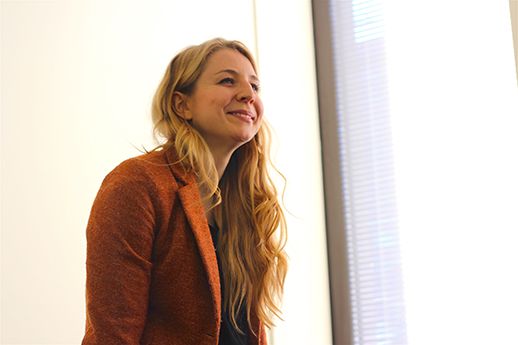 Michelle Macklem is a multimedia artist working mostly in radio and sound based in Toronto. Her radio work has been featured on CBC Radio, BBC and ABC Radio National. Michelle uses vivid sound design to explore the atmospheric and ambient nature of audio. Michelle graduated with an MA in Media Studies from Concordia in 2016. Her latest audio project is an online experimental sound community space called CONSTELLATIONS. When she's not mixing it up in the studio, she can be found out and about recording forests, fields and sidewalks.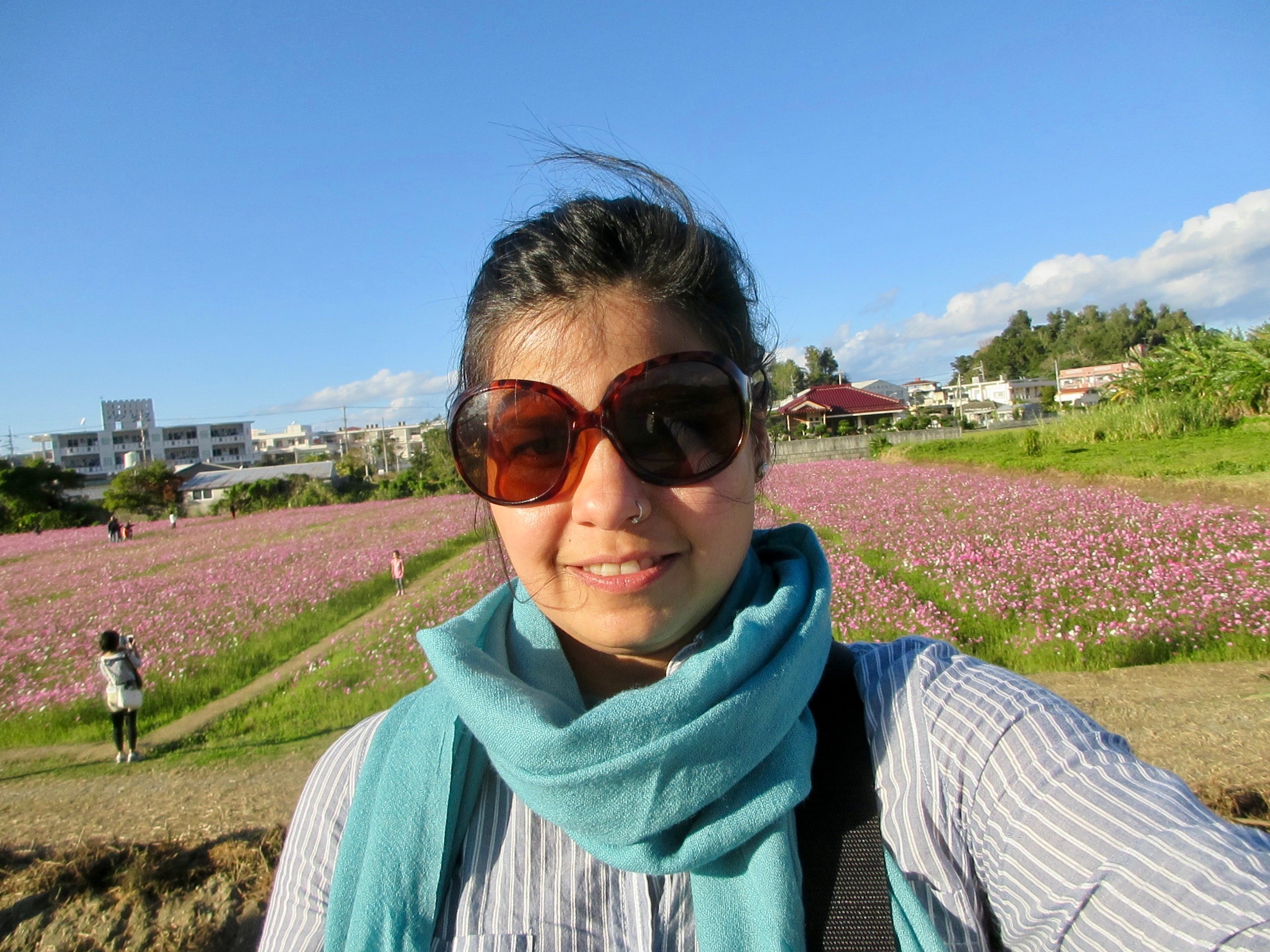 Rajee Paña Jeji Shergill is an Indo-Filipina-Canadian artist born in Winnipeg and currently based in Cherry Hill, Nova Scotia. She received a diploma in Textile Arts from Capilano University, a BFA and BA from the Nova Scotia College of Art and Design University and her MA in Art History from Concordia University. She has participated in exhibitions and screenings in Vancouver, Halifax, Montreal, Guelph, and Toronto. Through textiles, sound, and still and moving images, Rajee explores memory, familial inheritance and diasporic subjectivity.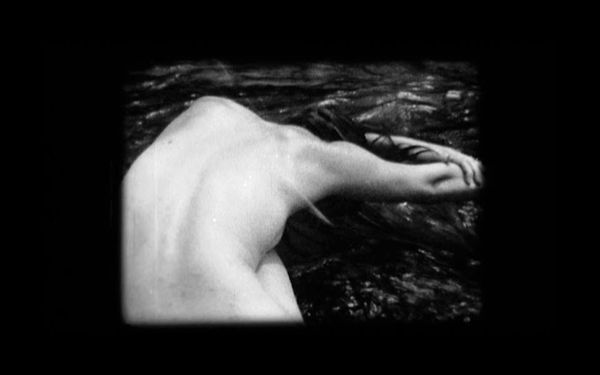 Rena Thomas is an experimental filmmaker living in Halifax, Nova Scotia. She completed her BFA in 2012 at Mount Allison University in her hometown, Sackville, New Brunswick. Informed by her observations in nature and her experiences as a woman, her work is a reaction to contemporary society, where humans disrespect the environment and sexual objectification of women is prevalent. In her practice, Rena uses super 8 film, self-portraiture, narrative, and performance to re-establish a conscious connection to nature and redefine women as strong and capable, while shedding light on their experiences of vulnerability. 

More recently, Rena has been focused on her relationship with landscapes that connect her to places she has called home. She is interested in bodies of water and their passage that trace back to places where she holds memories such as the Atlantic Ocean, the Bay of Fundy, and the Tantramar River.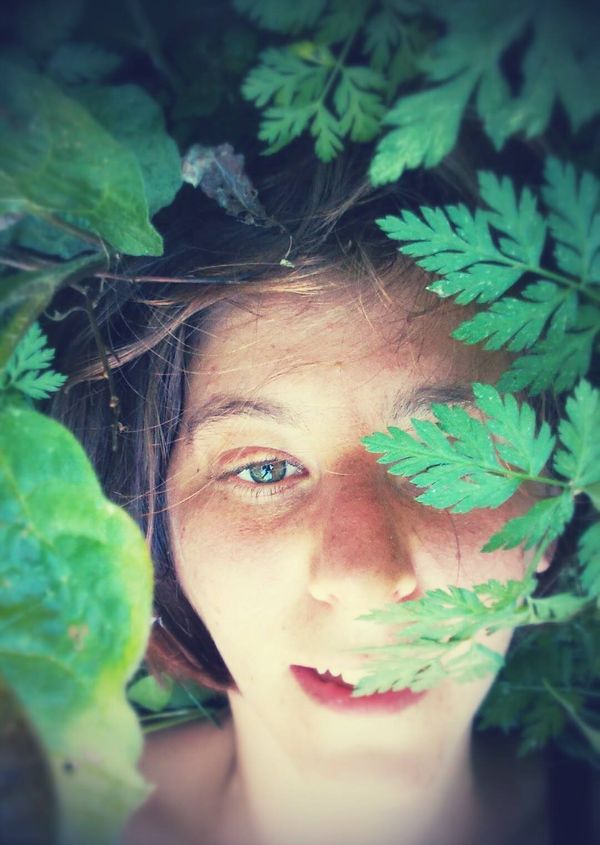 Sarit Cantor is a plant enthusiast, kitchen witch and a believer that textiles can transform your life if you let them. She is deeply invested in trusting her guts, embracing slowness, finding playfulness in unexpected places & enjoying other forms of radical amazement. She lives in Toronto where she can be found tap dancing, medicine making, sewing, quilting, twisting, folding, binding, mending, gathering, piecing, playing ping pong and petting a cat named Socks.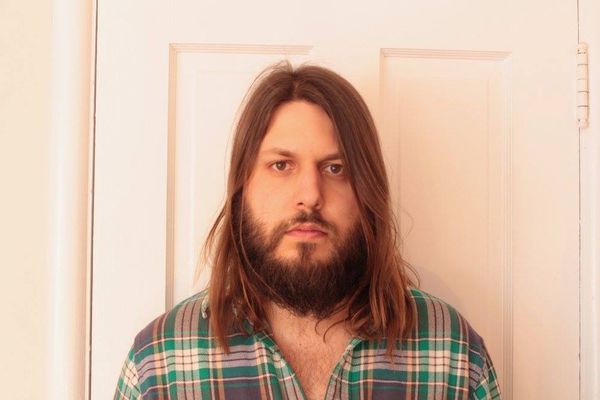 Taylor Ackerman is a musician originally from Lethbridge, AB currently residing in Halifax, NS. Introduced to rhythm and music by his mother, a career dance teacher, training as a dancer himself and performing in theatres across western-Canada throughout his youth. Actively gigging since age 14 his passion, and understanding of roots, rock, and blues music developed as a member of the bands Treeline, Toques & Beards, Hurtin', Juxtaposers, and Scott Macleod. A gifted multi-instrumentalist Taylor studied classical music at the University of Lethbridge specializing in percussion, receiving a Bachelor of Music in 2012. His latest project Taylor Ackerman's Global Acid Reset has just released their debut single and will be releasing an EP later this fall.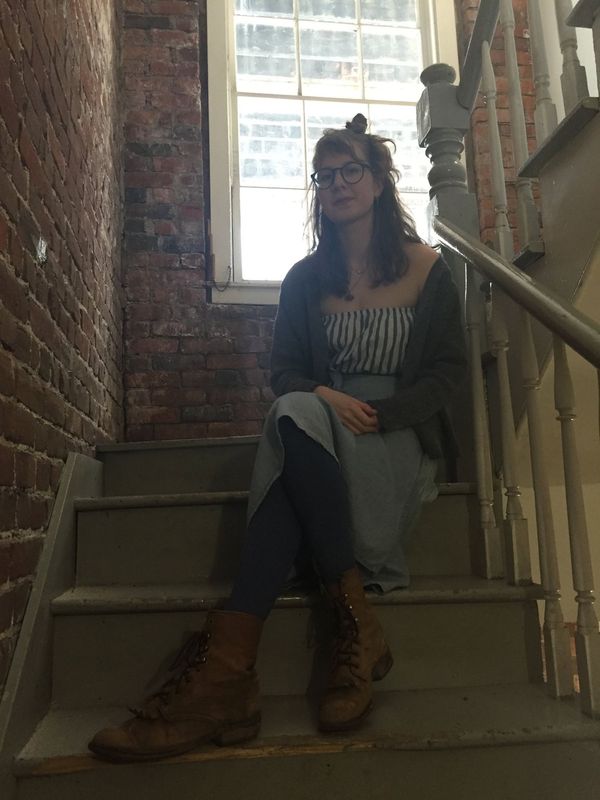 Zoe Seglins is a multi-disciplinary artist and writer based out of Halifax, Nova Scotia. Despite having grown up in downtown Toronto, the natural world (and our connection to it) has always been the centre of her artistic practice.

Having been raised by a circus performer within a family of artists of various other disciplines, she has always been creatively curious. Since a very young age, Zoe has been fascinated with handcraft and has been eager to learn traditional techniques.

After attending Dalhousie University having studied English and History, she is now stepping back into her practice with fresh enthusiasm. Zoe is passionate about the local art & music scene and works frequently to help promote local talent. Her current works are heavily influenced by the mist & magic of the Nova Scotia landscape.